3 Reviews
This is an easy to put together, delicious pie crust. I added 1/8th teaspoon salt, as other chocolate crumb crust recipes called for and then I baked it at 350 degrees for about 6 minutes. It was a perfect amount for a 9" pie crust.

Excellent! This works perfectly when I need a chocolate crumb crust and have nothing resembling chocolate wafers in the cupboard. Thank you!

Such a YUMMY, EASY crust! I think I will make this from now on instead of buying the Oreo Crust in the little tin pie plate, LOL. Love it! :-) Made for Fall '09 PAC.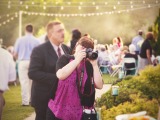 Hershey's Chocolate Crumb Crust