Katzen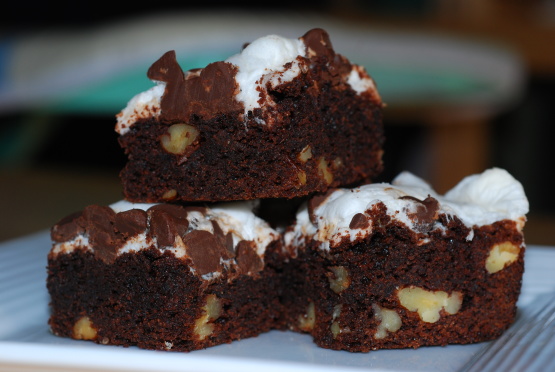 Delicious chocolate flavor.

Delicious. Best brownies I have ever made. The only recipe I will use for brownies from now on. Easy to make too.
Heat oven to 350 degrees.
Grease 13x9x2 inch baking pan.
Melt butter in microwave.
Stir in sugar and vanilla.
Beat in eggs, one at a time.
Add cocoa, flour, baking powder and salt; beat until well blended.
Stir in nuts, if desired.
Pour batter into pan.
Bake 30-35 minutes or until brownies begin to pull away from sides.
Cool completely.