CandyTX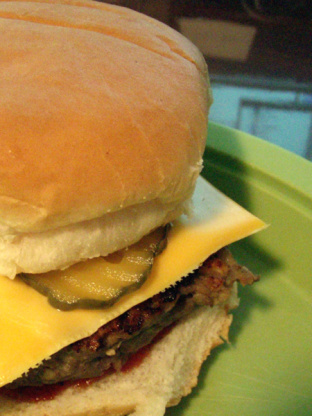 Just a little more flavor into some quick burgers.

This was so quick and easy. The patties held together well on the grill. My husband and I liked the flavor that the dijon mustard and worcestershire sauce gave the burgers. Very tasty and much leaner than beef. Thank-you ChrisMc.
Combine all ingredients and blend well.
Form 4 patties and broil or grill to desired doneness.