Herbed Tomatoes 'n' Green Beans
Redsie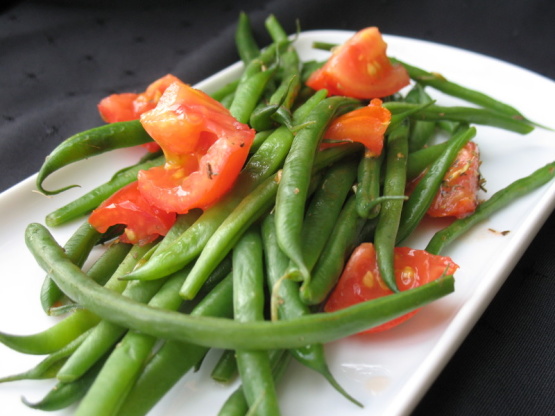 This is a wonderful way to prepare fresh-picked green beans. Recipe is from Taste of Home.

What a delightful and healthy way to add flavor and zip up the humble green bean. I used half the stated amount of oil (great non-stick skillet) and otherwise followed the recipe. Next time I will probably use less parsley and more oregano (garden fresh right now).
In small skillet, saute onions and garlic in oil until tender.
Add beans and broth.
Bring to a boil.
Reduce heat; cover and simmer for 6-9 minutes or until crisp-tender.
Stir in tomatoes and seasonings; heat through.