Leslie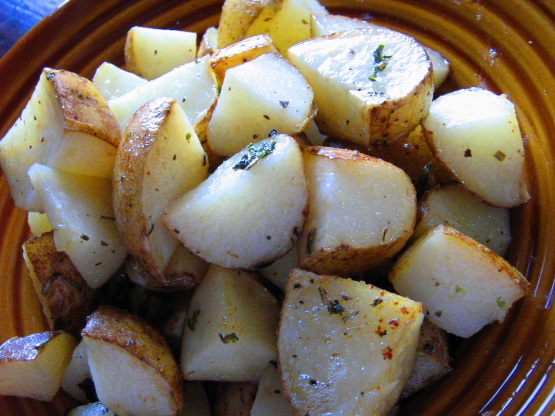 These potatoes are big favourite at my house during the holidays, and the biggest fan is my Greek brother-in-law, as they are similar to the way they prepare potatoes in the Greek restaurants.
Scrub and dry potatoes; cut into quarters.
In a shallow roasting pan, melt butter with oil over medium heat.
Add the potatoes, garlic, parsley, rosemary and basil, turning the potatoes to coat with the oil mixture.
Cook, covered, in a 350 degree F oven 45 to 55 minutes, until the potatoes are tender, turning once and uncovering for the last 10 minutes.
Season with salt and pepper to taste.