dicentra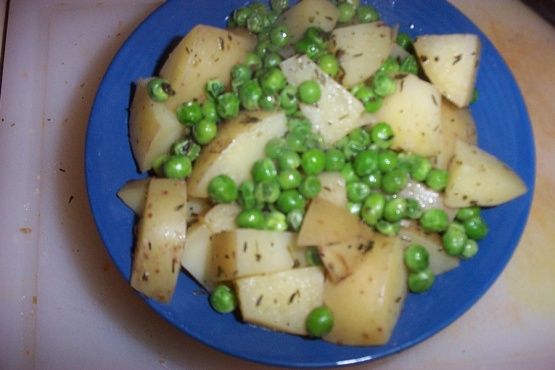 This is my dad's recipe which I think he got from his mom. Anyway, I love it and it makes me think of home.
Place potatoes and bay leaves in a saucean; cover with water.
Bring to a boil.
Cover and cook for 8 to 10 minutes or just until tender; drain.
Cut potatoes into quarters and return to pan.
Add butter and seasonings.
Cover and cook for 5-8 minutes or until potatoes are tender, stirring occasionally.
Stir in peas; heat through.
Discard bay leaves.