This special pork is tender and juicy and seasoned just right.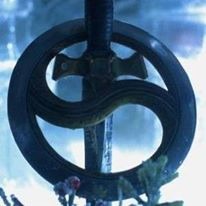 It was absolute torture waiting for this pork tenderloin to finish cooking. The aroma that filled the house was fantastic and I knew this was going to be good. I wasn't disappointed! Moist and tender with just the right mix of spices. I could go on and on about this tenderloin...it was that good. I served this with mashed potatoes, deviled eggs, mustard, and yeast rolls. I know this is one recipe I'll make often. Thanks Inez for posting this wonderful recipe!
Mix the first 11 ingredients.
Rub over the pork.
Put on a rack in a shallow roasting pan.
Bake, uncovered, at 400* for 45 minutes.
Remove from oven, cover with foil and let set for 10 minutes.
Slice into servings.