This is a quick pizza sauce should you have none on hand. Leftovers are freezable. To even add another deminision, up to 1/2 cup parmesan cheese may be added.
Directions
In a small saucepan, combine all ingredients; cook and stir over medium heat for 2 minutes.
Most Helpful
I followed this to the letter. The mix of herbs gave it a really nice flavor. I used this on a Recipe#166390 and it will be my "go to" sauce from now on. Thank you, gailanng [Made for Best of 2011 Tag Game]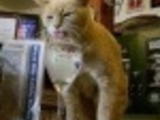 Easy, peasy! Almost as easy as opening a jar! I also used fresh herbs (except for the marjoram) since I had them fresh from the garden but, come winter, I will be using the dried. Of course, I'll be making this again and again!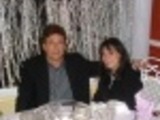 Tasty sauce! I followed this, using all fresh herbs, except marjoram, and keeping the garlic powder, as it is a quick cooking time. The flavor was terrific, and after making 1 pizza, I have enough sauce left for another. No need to freeze, as I'll want another really soon! YUM! Thanks for sharing, GailAnn!