Derf2440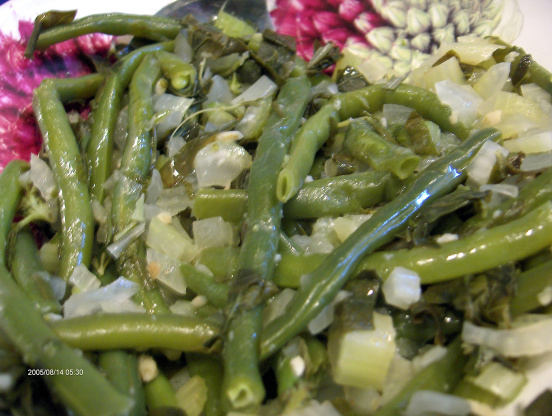 I was looking for something different to do with green beans, these did it! I used my steamer for the recipe, it worked out very well. Also used fresh chopped rosemary and basil from the garden. Delicious! We will be doing this again. The onion, garlic and celery really add to the flavour. thanks for sharing a good one.
String,break and wash green beans.
Put in a sauce pan and cook uncovered 10 minutes.
Add butter,onion,celery,rosemary,bash4 and garlic.
Cook or steam covered for 10 more minutes.