Herbed Green Bean Casserole
After finding this recipe in the Crisco Best Recipes -- Year-Round Holiday Magic cookbooklet of Nov 2003, I tweaked it slightly!
Directions
Preheat oven to 350 degrees F.
If using fresh beans, rinse them & cut them into 3"-to'4" pieces, before steaming them for about 15 minutes, or until they are only slightly crisp. Set beans aside.
In a large bowl whisk together breadcrumbs (I use crumbs from winter wheat or cracked wheat bread), basil, salt, pepper, thyme, oregano, parsley, garlic powder & Parmesan cheese.
Add vegetable oil to crumb mixture & stir well, before setting aside 2 tablespoons of the crumb mixture for topping the casserole.
In an ovenproof dish, combine green beans & crumb mixture, then sprinkle with reserved crumb mixture.
Bake about 30 minutes or until top is golden & crispy.
Reviews
Most Helpful
I love green beans with any type of flavourings, so was excited to try this! Love the herbs and Parmesan together. Once baked, the beans are just so tender, yet a little crispy on the outside. Just perfect, definitely be making this again!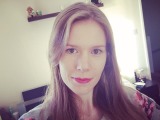 This was a great addition to our Thanksgiving meal! I used just under 1/2 Cup of veggie oil but all of my guests loved it.
What a fantastic side dish! I steamed in two batches, then blanched the beans in ice water to stop the cooking, mixed everything together and put into the fridge until I was ready to bake. I have a feeling if you didn't blanch the beans, they could easily get over done.

Thanksgiving Tips & Ideas >