Herbed Danish Blue Cheese Dip
CJAY8248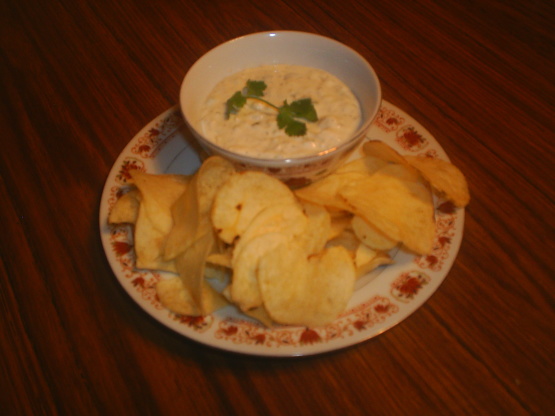 I've never made this recipe although have intended to many times. It is taken directly from Scandinavian Holiday Recipes. It doesn't specify whether to use fresh or dried tarragon but due to the amount I presume it would be dried.
Combine all ingredients in order given.
Chill covered for at least 2 hours before serving.