Herbed Cheese-Stuffed Mushrooms
Prep 15 mins
Cook 20 mins

Directions
Remove stems from mushrooms, and discard stems or reserve for another use.
Combine softened cream cheese and next 8 ingredients in a small bowl.
Spoon or pipe cream cheese mixture evenly into mushroom caps, and place in a lightly greased 13x9-inch pan.
Bake mushrooms at 350* for 20 minutes.
Yield: about 1 1/2 dozen Enjoy!
Most Helpful
I hate to give bad ratings, but Buddha did not like these at all. I (Bird) made this exactly as written for Buddha. I don't like mushrooms, but have made many mushroom appetizers for him in the past. He likes all the ingredients listed yet he felt the cheeses didn't meld together well. The spices also didn't come together and kept their individual flavors. Sorry Sharon. :(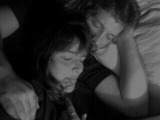 I thought this was great, but DH did not. I thought I could slip in the thyme (since he loves mushrooms) but he caught it in the first bite! I will try again and adjust the spices. It was easy and the texture was perfect.
Delicious! I made some of these for myself for lunch - and they were great. You could really play with the seasonings here- next time I might add some garlic or even try a spicy version. Thanks..