Herbed Carrot and Zucchini
Jubes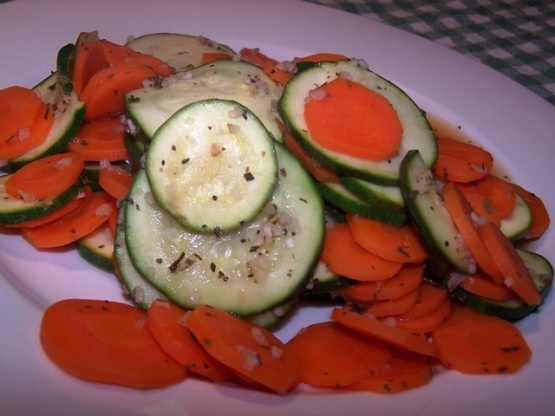 This versatile dish goes very well with roast beef and mashed potatoes.

I had a bit of trouble with this recipe. Even though I sliced the carrots very thin, it took them much longer than the zucchini to steam cook. This left the zucchini too soft and mushy. I recommend steaming only the carrots for at least 10 minutes and then adding the zucchini to steam for five minutes. Otherwise, the flavor was excellent. Thanks for a quick and healthy recipe!
Steam carrots and zucchini for 5 minutes, or until tender.
Combine all ingredients in a bowl, toss until well mixed.
Enjoy!