teresas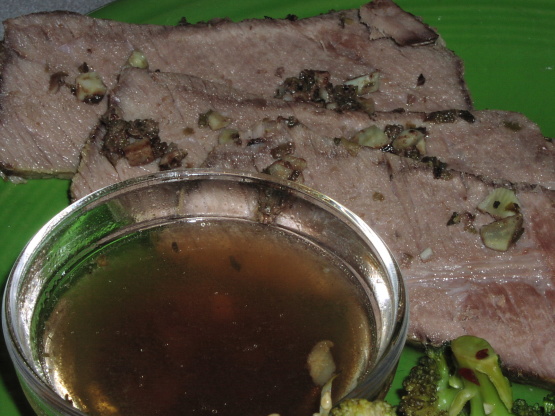 This recipe comes from Betty Crocker Cookbook. It's for the slow cooker. And it has 1 cup of balsamic vinegar. I'm curious to try it.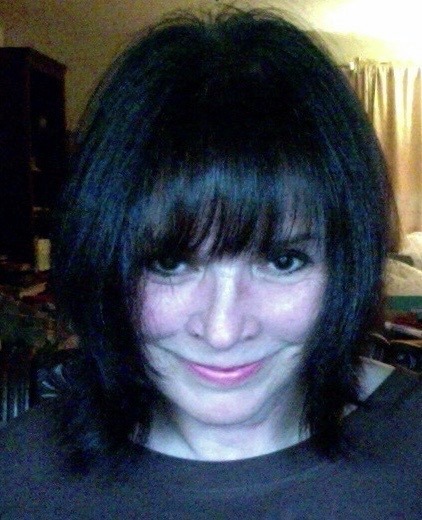 This was definitely a change of pace from your typical beef roast. I had a beautiful sirloin tip roast that was almost 4 pounds. I used dried marjoram and basil, and then added some fresh thyme sprigs to the slow cooker liquid for extra flavor. I also used the balsamic vinegar. It smelled heavenly when cooking, which took 6 hours. The beef was super tender. I found that the vinegar really overpowered the other flavors, however. I think, perhaps, if I thickened the remaining juices and made a gravy, it would have been nice. I did serve this with horseradish mashed potatoes, as suggested, which complemented it nicely. Thanks for sharing.
If beef roast comes in netting or is tied, do not remove. Spray 12-inch skillet with cooking spray; heat over medium-hight heat. Cook beef in skillet about 5 minutes, turning occasionally, until brown on all sides. Sprinkle with herbs, salt and pepper.
In 4- to 5-quart slow cooker, place garlic. Place beef on garlic. Pour vinegar over beef.
Cover and cook on Low heat setting 6 to 8 hours. Remove netting or strings from beef.
Serve with horseradish mashed potatoes.