Derf2440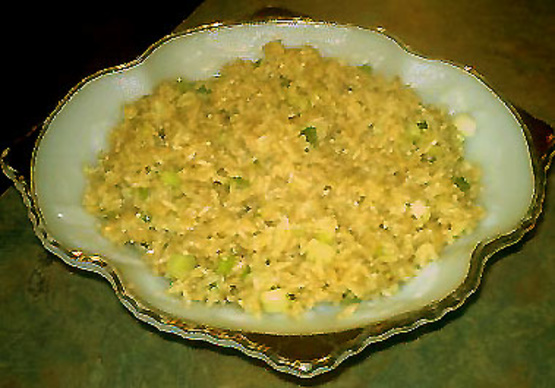 We love Basmati rice, this is a good pilaf recipe. Enjoy.

I forgot to add the thyme, so it wasn't herbed at all for me! It was still pretty good! I made my broth from boullion granules, so it was a bit salty. My basmati is also whole grain--kind of like the brown rice of basmati. So I can never get it to cook up fluffy like the rice I get at Indian restaurants. This recipe left the rice firm, but cooked. It had the texture of fried rice and went well with my meal.
Heat 2 teaspoons olive oil in a medium saucepan over medium heat.
Add minced garlic, saute 1 minute.
Add basmati rice, saute 2 minutes.
Stir in the chicken broth, bring to a boil, Cover, reduce heat, and simmer 20 minutes or until liquid is absorbed.
Remove from heat, stir in chopped onions and dried thyme.