This recipe of sorts smells indulgent and it really feels wonderful. For cleansing and revitalizing the feet, while soothing aches and pains. Cedarwood is calming and has fungicidal properties, and also to relieve muscular aches and pains. Tea Tree oil has fungicidal and strong antiseptic properties.
1⁄2 gallon warm water (estimate)
1⁄2 cup epsom salts
3 sprigs fresh rosemary
1 drop cedarwood oil
2 drops lavender oil
3 drops tea tree oil
Directions
Roll the rosemary and mint gently between both hands to release more aroma.
Fill a large bowl or pedicure bath with the water, salt, herbs and oils.
Soak the feet for at least 10-20 minutes.
Reviews
Most Helpful
I didn't have cedarwood oil, but did put a small ball of cedar wood into the water (normally used for drawers and closets). I used olive oil in lieu of the tea tree oil. Great relaxer and my feet felt soothed afterwards too. Thanks for sharing the recipe. :)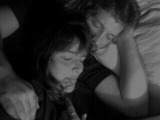 Relax and excelerating! I didn`t have cedar wood oil so I just skipped it. Thanks for the comfort and making me take time for myself!