Rita~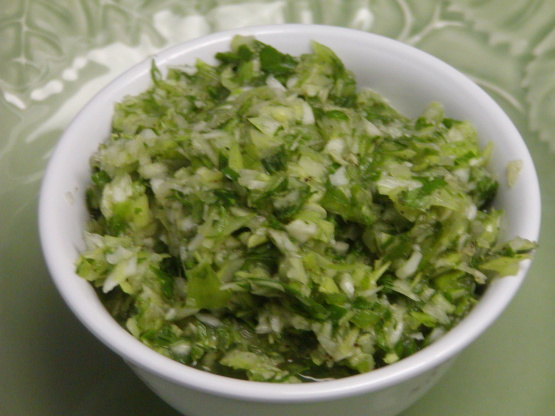 This seasoning is wonderful for flavoring many dishes but I like using using it on fried chicken and fish. Recipe source: Bon Appetit (February, 1987)

I really like using my fresh herbs, so this was the perfect recipe. I subbed fresh oregano for the marjoram. . .then threw some dried marjoram in anyway LOL. It was so fragrant. Thanks for sharing! Made for Veggie Swap July 2010.
Combine all ingredients in a food processor, chopping finely using on/off turns.
Cover and refrigerate until ready to use.