lazyme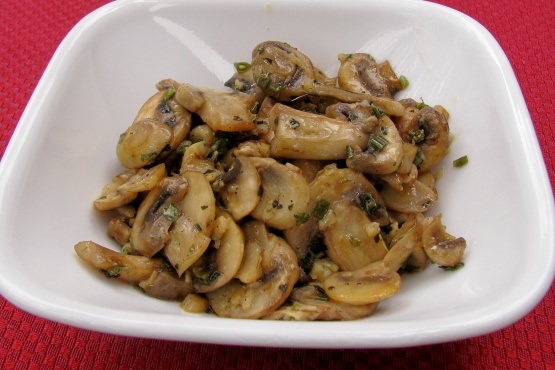 Great side item! Nice and flavorful! We enjoy thicker sliced 'shrooms to give you that full 'shroom flavor.

Top Review by PanNan
This combination of spices was just right! A delicious mushroom recipe. With the herbs providing so much flavor, I believe the butter and olive oil could be reduced for a lower fat version of the recipe - another bonus.
Clean 1 pound of fresh mushrooms by wiping with damp towel.
Slice mushrooms, stem and all, to the size you like.
Sauté in pan with butter, oil and garlic for 5 minutes.
Add herbs and continue cooking until mushrooms are tender, yet firm.