2Bleu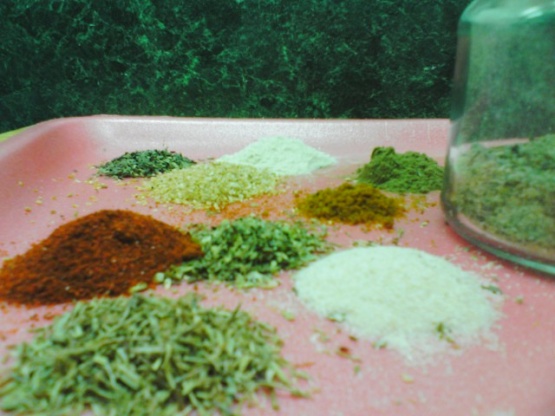 This herb salt is similar to Mrs Dash seasonings. I found this on About.com in the spice recipe section and can easily be multiplied. This spice can be used on many savory meals.

This does remind me of Mrs. Dash. I left out the lemon because that's the one discordant note I always found in the Mrs. Dash blends. This is pretty spicy, though, and next time I may cut back a little on the cayenne. Thanks for posting! Made for Aus/NZ recipe swap.
In small mixing bowl, combine all ingredients and mix well.
When thoroughly mixed, pour into a glass airtight container and store in a cool, dark place for up to four months.