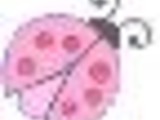 I started with a recipe that I found on the McCormick spice website but I have changed it to incorporate vegetables and herbs that better suit my family's taste preferences. This is a very versatile recipe that lends itself well to changes. Use whatever vegetables and herb combinations that work best for you. Some of the other vegetables that I have enjoyed in this dish include yellow squash, corn on the cob (cut into 1-inch chunks) and other bell peppers (green, yellow, orange).
Directions
Preheat oven to 450 degrees Fahrenheit.
Line a 9x13-inch baking dish with foil.
In a large bowl combine olive oil, oregano (or thyme), rosemary, garlic, and salt and pepper; mix until well blended.
Add the prepared onion, potatoes, bell pepper, mushrooms, and zucchini to the seasoned oil mixture.
Toss with a slotted spoon until all vegetables are well coated.
Place seasoned vegetables in the foil-lined baking dish.
Roast in the preheated oven for 30 minutes.
Remove baking dish from oven and sprinkle mozzarella cheese on top of the roasted vegetables.
Return baking dish to oven and roast for 5 more minutes (or until the cheese just begins to melt).