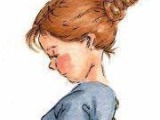 This really is a moist and flavourful way to cook a turkey. The smell alone, when it is roasting, lures everyone into the kitchen. You can hardly wait for it to be done so you can tuck in to it. I have done this with turkey crowns as well with lots of success. I hope you will try it and like it as much as we do. This recipe was a grand prize winner in a Taste of Home turkey recipe contest.
Directions
Rub the surface of the turkey and sprinkle cavity with salt and pepper.
Place 12 sprigs of thyme in cavity.
In a large heavy roasting pan, place onions, celery, carrots, bay leaves, peppercorns and remaining thyme sprigs.
Place the turkey, breast side up, over the vegetables.
Drizzle butter over turkey and sprinkle with minced herbs.
Cover loosely with foil.
Bake at 325*F for 2 1/2 hours.
Remove foil; bake 1 1/2 to 2 hours longer, basting every 20 minutes.
Cover and let stand for 20 minutes before carving.
For gravy, add a couple of cups of stock to vegetables in pan and heat to deglaze.
Strain into a saucepan and thicken with some flour and water.
(I put some cold water into a jar, add a few TBS of flour, screw the lid on and shake it til it is well mixed. Then I strain it thru a tea strainer to keep any lumps of flour out).
Most Helpful
This was the best turkey I've ever made! This recipe is fabulous! Thank you for a great recipe. The meat was so flavorful and moist. The white meat was moist and juicy too. My husband raved over this. We usually fry our turkey but decided to do it in the oven this year because peanut oil is so expensive and I'm glad we did! I was worried how it would compare to the fried turkey, but we enjoyed this just as much. I followed the recipe exactly except for my bird was 20 pounds so cooking time was longer and I didn' t use the chives. This will be my recipe from now on! If you're wondering whether or not to use this recipe I say "this is the one!"

I like to cook my turkey in a roasting bag. When the turkey is done I flip it over to rest, breast down, back side up. This allows all the juices to flow into the white meat.Your recipe sounds tastey and I love using fresh herbs. I will try it using the bag method. I don't have time to baste and don't like to be bothered with it.
This is the recipe that I've always used (minus the chives). The only thing that I do differently is that I stuff the bird with the veggies and the herbs. I feel like the flavors get into the meat better.