Herb Roasted Sweet Potatoes
MRSKB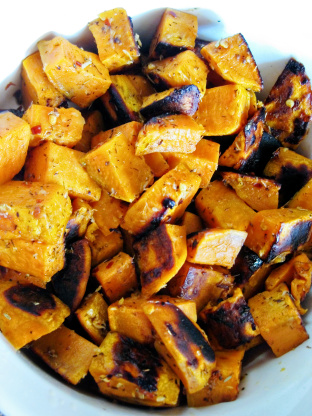 Holidays are coming and here is yet another sweet potato recipe. The thyme, garlic and red pepper gives great flavor to the sweet potatoes. Instead of olive oil try using Pam or No Oil. Just spray the slices on both sides then shake them in the zip lock bag with the herbs. Use Yams if you prefer.

Oh Bergy, these turned out so good! I love sweet potatoes, and the herbs were great! I halved the recipe, just to make sure I liked it! Delicious!
Heat oven to 400 degrees F.
In a zip lock bag toss the sweet potatoes in the oil, thyme, garlic and pepper flakes.
Transfer to a rimmed cookie sheet.
Garnish with thyme sprigs and bake until tender, approximately 45 minutes.
Serve hot.