Prep 10 mins
Cook 40 mins

A very simple but good side dish from Bon Appetit. We like our potatoes a little crisper, so I usually up the oven temperature to 425 degrees. ZWT West region for Idaho potatoes.
Directions
Preheat oven to 400°F.
Combine all ingredients except potatoes in large bowl. Stir to blend well. Add potatoes to seasoning; toss to coat. Transfer potatoes to large rimmed baking sheet, spreading out in single layer. Bake until brown and tender, about 40 minutes, turning potatoes halfway through cooking.
Reviews
Most Helpful
Ohhhh these are so good! We really enjoyed all the herby goodness. There is a nice blend of flavors and the potatoes get nice and crispy. I used about 5 potatoes and kept the other amounts the same. Thanks for posting!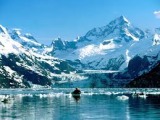 Just delicious. The herbs shine and flavor the spuds beautifully. I think that the recipe would be welcome at any BBQ, breakfast, brunch or family dinner. It's a keeper. :D

Fabulous recipe. We love using a variaty of herbs & spices and enjoyed the flavours in this recipe. I prepared as written and although it was delicious I'm going to try adding a clove of fresh minced garlic next time. Great recipe, thanks for sharing.