Herb-Roasted Pork Tenderloin
Nif_H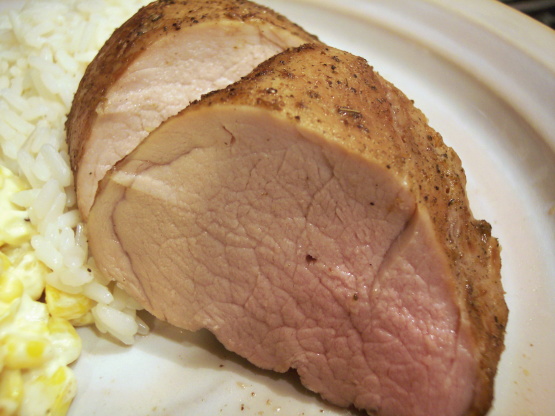 Got this recipe from Southern Living Magazine. Oh so good and easy.

Top Review by bean12
We made this recipe exactly how it appeared and wouldn't change a thing. However, we did this on the charcoal grill using indirect heat for 40 minutes. It was tender and juicy. Awesome.
Stir together first 11 ingredients in a shallow dish or heavy-duty zip-top plastic bag.
Prick pork with a fork, and place in marinade, turning to coat.
Cover dish, or seal bag; Chill 2 hours.
Remove from marinade, discarding marinade.
Place pork on a rack in a roasting pan.
Bake at 350 degrees for 40 minutes or until a meat thermometer inserted into thickest portion of pork registers 160 degrees.