Herb-Roasted Mediterranean Vegetables
heidi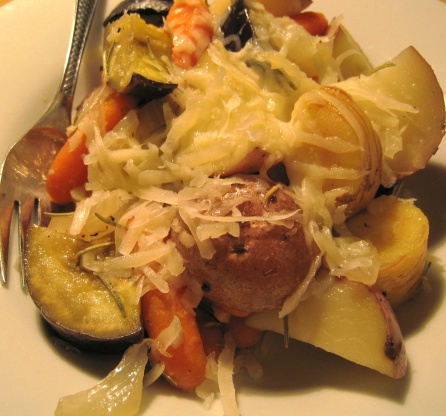 This is one of my favorites from "Culinary Journey to the Mediterranean." It is very easy to make and open to adaptation. Don't skip the fresh Parmesan cheese... it makes the dish! Eggplant, baby carrots, red onion or shallots, and zucchini are my personal favorites for this.
Toss vegetables with oil, garlic, rosemary, salt and sugar. Place in 13x9x2 inch baking pan. Add a little water (about 1/4 cup).
Bake at 375 degrees F for 20 minutes. Stir and cover with aluminum foil. Bake another 20 minutes or until tender. Drain of any extra liquid before storing.
Sprinkle with cheese.