Herb Loves Her Herb Bread
twissis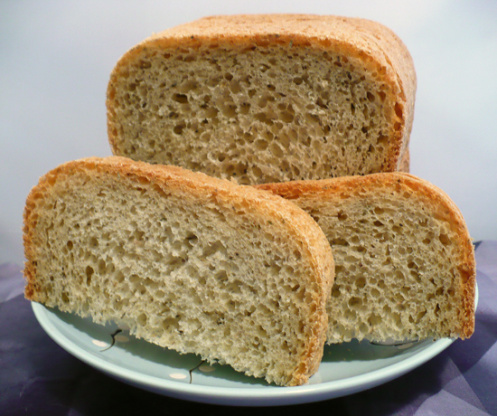 Makes a large 1 1/2 pound size loaf for your bread machine.

Mmmmm. This is a very nice, light and fragrant bread. I don't have a bread maker, so I made the recipe by hand, adding enough flour to be able to knead the dough. I also used fresh basil and oregano that I had in the freezer. I was able to make 16 one and a half ounce rolls, and had a little dough left over, so I made a few bread sticks.
Add ingredients according to manufacturer's directions.
Select basic cycle.
Operate machine.
Enjoy your loaf!