Annacia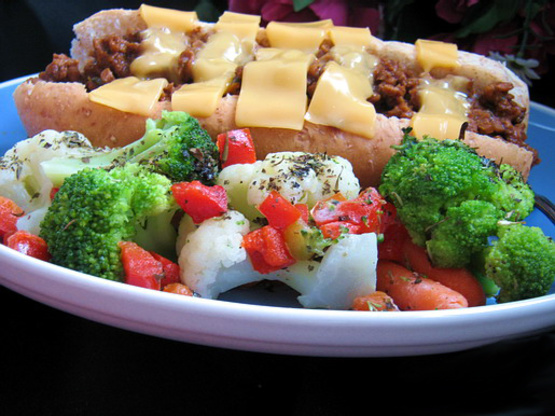 A wonderful way to use those fresh vegetables from the garden or from the farmers market..... The combination of herbs in this mixture of vegetables is wonderful.... You can saute these in a skillet, or wrap in foil and cook on the grill......
In large skillet or wak, melt butter over medium heat.
Add broccoli, cauliflower and carrots; stir to coat with butter.
Cover; cook 4-6 minute or until crisp and tender, stirring occasionally.
Stir in bell pepper and the remaining ingredients.
Cook and stir 2-3 minute or until throughly heated.
Grill method:.
Tear off 6 large pieces of foil.
Place all the ingredients, except butter into a large bowl and mix well.
Seperate the vegetable mixture out onto the pieces of foil, making sure you leave enough room to close up the packets.
Place 1 teaspoons of butter onto the top of each packet.
Seal each packet and place on grill.
Grill for about 10 minute or until vegetables are tender.