Nasseh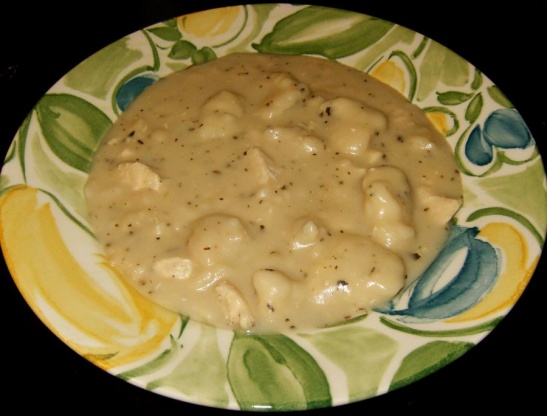 These soft, fluffy, and seasoned with herbs mak a flavorful topping for soups and stews.

Can't beat these easy dumplings. For three of us, I'd probably halve the recipe next time - we weren't able to finish them with our hearty chicken soup. I'd also make them smaller so they cooked through faster, mine took a bit longer (could be because my soup was not a broth based soup). A tasty addition indeed!
Combine biscuit mix and herbs in small bowl; stir in milk to form soft dough.
Spoon dumplings mixture on top of simmering soup or stew in 6 large spoonfuls; cook over low heat, uncovered, 10 minutes. Cook, covered, 10 minutes longer or until dumplings are tender and toothpick comes out clean.