Herb Cheese Sauce for Fish
Zurie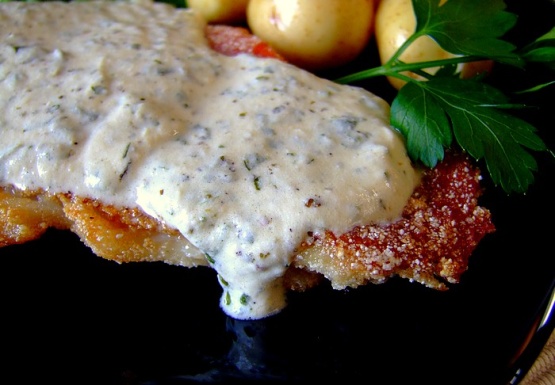 Here's a tasty recipe my Mother made up a few years back. I remember it being really good. She wrote her guess at the measurements down on a recipe card afterwards. Her note says it's great over pan fried sole fillets. It makes enough to top 4 fillets.
Combine all ingredients in a heavy pan.
Cook over low heat, stirring frequently, until cheese melts and is thick.
To serve, spoon it over cooked fish fillets.