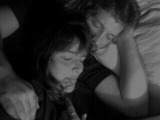 Serve this wonderful butter over grilled or roasted chicken. You can also spread the seasoned butter over chicken prior to cooking. Try it with Shanna's Favorite Chicken Kiev'
Directions
In a bowl, Beat to combine all ingredients well.
You can use just about anything to mold butter to desired shapes such as using a pastry bag with a large star tip and make rosettes (about 1 Tbsp each) onto a parchment lined baking sheet, or you can fill candy molds for different themes. Place in freezer until firm.
Unmold and place butter pats into a ziploc bag. Store in freezer.
Reviews
Most Helpful
This is a nice flavor blend. At first I thought the garlic dominated so I added a little extra herbs. I used fresh rosemary in place of dry as that was all I had. Not pretty to look at but tasty! Made for Please Review My Recipe Tag.
Used this as an alternative for the seasoned butter for Shanna's Favorite Chicken Kiev' and doubled the ingredients since the dish I was making required 1 lb butter. Actually, the soy did mix with the butter since I melted the butter first before mixing it with the rest then refrigerated it to give back the semi-solid form. Love the mixture of spices in it. Thanks for the recommendation, 2Bleu!