Herb Butter for Fish Fillets (Flounder) Baked or Broiled
Derf2440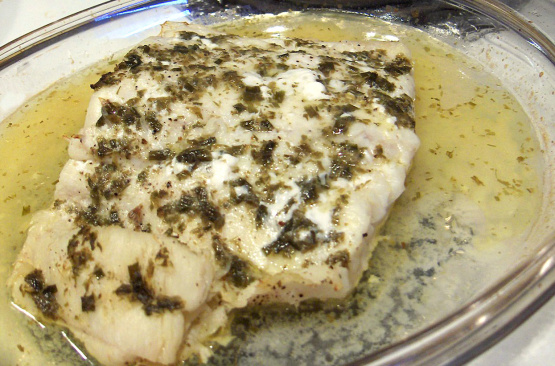 From a McCormick/Shilling recipe card, 1988. Simple, but I didn't think of it!

This was simple and delicious! My picky six year old declared that she loved it - that gives it five stars to me!
Mix the lemon juice, tarragon, chives and the melted butter.
Pour over the fish and either bake or broil to your liking. You could bake at 350 degrees F. for about 8 minutes (depending upon thickness of the fish).