Pam-I-Am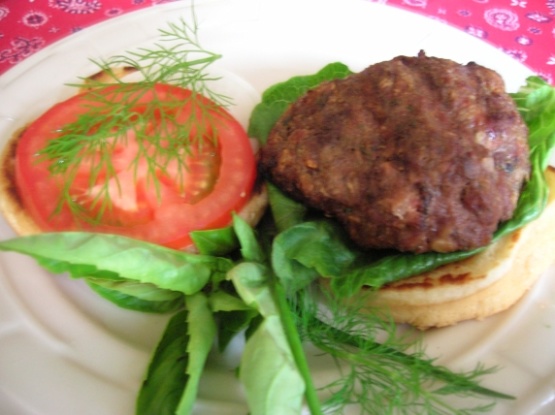 Wow, Eve!! These burgers were great. We cooked them directly on the grill. They turned out so juicy and the flavor of the fresh herbs made them extra-special. Served them on hoagie rolls toasted on the grill. Thanks so much.
Prepare and heat the barbecue.
Place ground beef in mixing bowl and combine with the herbs, lemon juice, breadcrumbs, egg, and salt and pepper.
Mix with your hands until well combined.
Divide in to 8 portions.
Shape the portions in to rectangular shaped patties about 6 inches long.
Place on a hot barbecue plate and cook for 8-10 minutes each side, until well browned and cooked through.
Cut each bread stick in to 4 sections, then each piece in half horizontally.
Top each half with lettuce, tomato a herb burger and ketchup.
Place remaining half of bread on top and serve immediately.