Herb Blend Turkey Burgers
loof751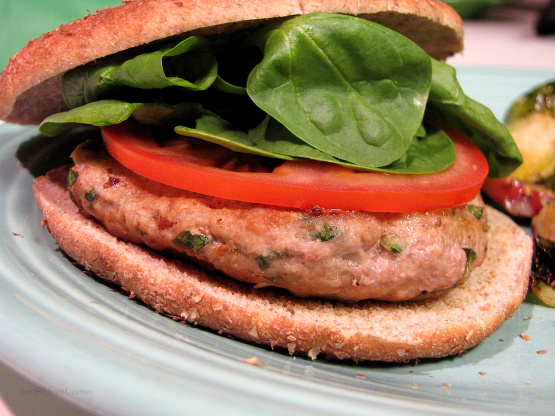 A moist and tasty recipe from an old Southern Living magazine. Top with shredded spinach leaves and tomato slices.
Combine first 6 ingredients in a large bowl until blended. (Do not overwork meat mixture.) Shape mixture into 4 (5-inch) patties.
Grill, covered with grill lid, over medium-high heat (350 to 400 degrees) 5-6 minutes on each side or until done.
Scoop out the soft centers from bottom half of rolls, leaving 1/4 inch-thick shells. Place burgers in shells; top evenly with spinach and tomato slices, and cover with roll tops.