Junebug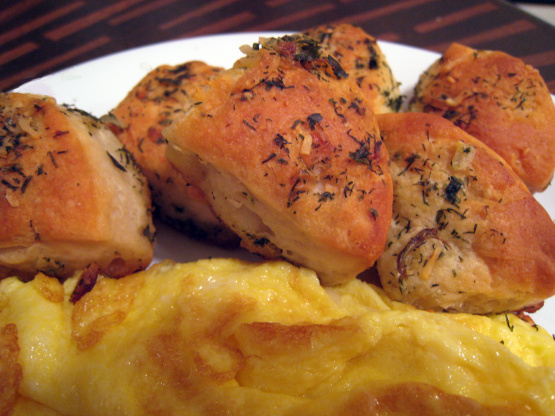 These are really cheap to fix and taste great! We like to serve them with soup or stew or also good with a salad. They are too easy and I think you will really enjoy them if you try them!
Quarter the biscuits and put them in 2-8 inch cake pans sprayed with non-stick spray.
Combine the remaining ingredients and drizzle evenly over biscuits in each pan.
Bake at 400°F for 10-12 minutes.
Invert onto serving plate and serve HOT.
ENJOY!