Peter J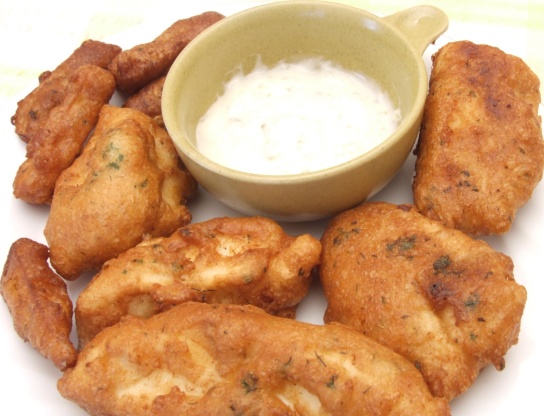 Batter thickens as it stands, add a little beer or water to thin before cooking.

This was great! The batter had a wonderful consistency and the herbs were a great addition with the fish. The only fresh herb I had was parseley so I bulked it up with that for the texture and appearance and used dried herbs for the flavour. I also battered a few chips that I'd par cooked in the microwave and it was wonderful with them as well.
Dust fillets with plain flour and set aside.
Combine the self raising flour, herbs, beer and egg.
Mix to a smooth batter.
Dip fish in batter, deep fry in moderately hot oil until crisp and golden, about 6 minutes.
Serve with tartar sauce and chips.
Garnish with lemon wedges and herbs.