Hadice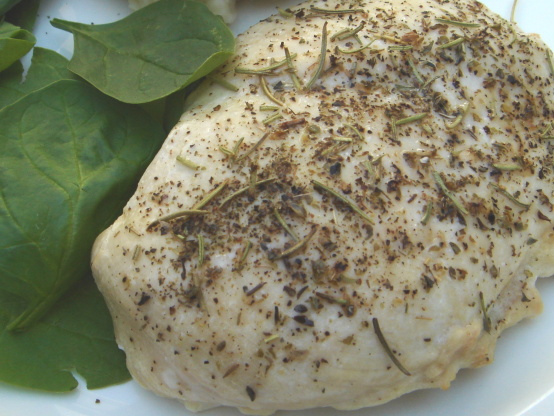 Easy chicken recipe. Serve with rice pilaf, a salad and a vegetable for a delicious simple meal.

I made this for my picky husband and he really liked it. My husband won't eat baked chicken breast but he'll eat breast meat from a whole baked chicken (go figure) so I used a whole chicken though and rubbed the seasonings on it. It was good.
Place chicken pieces in baking dish sprayed with non-stick spray.
Mix salt, pepper and other seasonings in a small bowl.
Brush chicken with oil and sprinkle with seasoning mix.
Bake at 450 degrees for 30 to 35 minutes.