Herb and Onion Loaf With Sun-Dried Tomatoes - Abm
GT in SA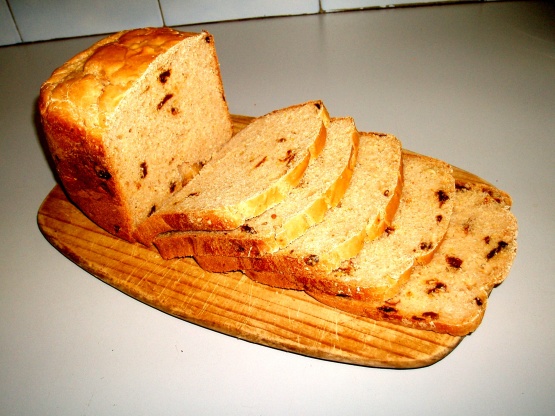 A lovely savoury bread, good on its own and perfect complement to soup. Background mosaic of herbs and sweetness of onion offsetting the tartness provided by the sun-dried tomato.
Place first 7 (seven) ingredients in ABM according to manufacturer's instructions.
Set ABM on basic cycle for 1 1/2 lb loaf and activate program.
5 Minutes before end of final kneading, add onion and sun-dried tomatoes.
Enjoy when done.