3 Reviews
This is a great marinade. I made as written, using fresh sage from my garden. The orange rind adds some extra flavor to the mix. I used this on jumbo prawns, and sauteed the prawns in the marinade. Delicious!

Yummy! I too left out the orange zest because I had no fresh oranges. I marinated 2 chicken breasts for 30 minutes then baked them in the oven. This is a great marinade, thanks for posting. :)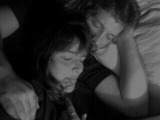 This is a great marniade. I followed the recipe exactly, except omited the orange rind... I didn't quite see the point of adding it. We made chicken breasts and used the marinade during grilling on a gas grill. Great sweet flavor with just the right hint of zest! Great adpoted recipe!

Herb and Oil Marinade