Herb and Cream Cheese Stuffed Chicken Breasts
2Bleu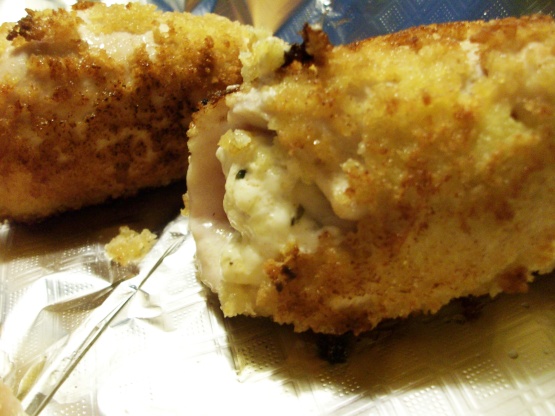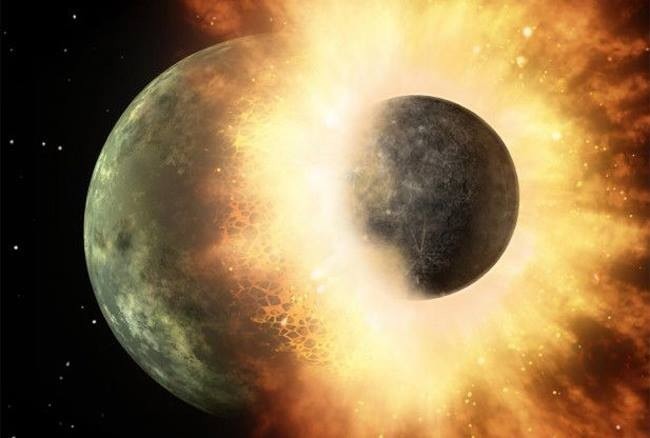 Top Review by 2Bleu
Ah, tiropita wrapped in chicken breast. Tiropita is a common Greek dish of feta, cream cheese, and egg mixed then wrapped in phyllo dough (like a turnover). The only change I made was mixed the filling together first, and used panko bread crumbs. A nice treat, thanks for sharing the recipe.
Preheat oven to 300°F.
Heat oil in saute pan to med-high heat.
Mix 1/2 teaspoons basil, 1/2 teaspoons oregano and 1/2 teaspoons Italian seasoning in a small bowl.
Mix the other 1/2 teaspoons of everything and salt and pepper with breadcrumbs.
In a separate bowl or plate beat egg and mix with teaspoons milk.
Lay out pounded chicken and spread each piece with 1/4 of cream cheese, 1/4 of the herb mix and 1/4 of the feta.
Roll up and secure with toothpicks.
Dip rolled chicken breasts in egg wash then in breadcrumbs, coating well.
Brown chicken on all sides (about 3 minute per side) and place on foil lined pan.
Bake in oven for 20 minute (may take a little longer depending on the thickness of your chicken, cut into it a bit to make sure it's cooked through).