Heloise's Olive Nut Spread
Brenda.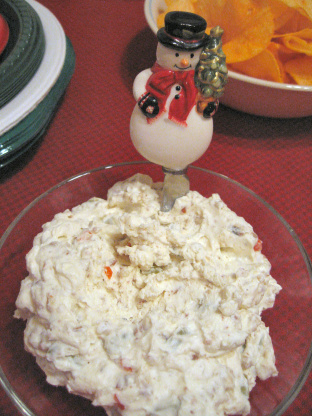 I keep on finding then losing this recipe. I am going to post it now before I lose it again. Delicious with pecans and olives and creamy. Will last in the fridge for weeks but never ever does in my house. I love it with Triscuits.

I have used this recipe for years, and although I'm not a great cook, it's an appetizer I can always count on. It's delicious, and my friends always rave about it.
Mix all ingredients together well.
Great on a sandwich or on crackers.