Heloise's Cake Mix Cookies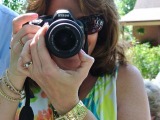 Fast and easy when you don't have enough time to prepare cookies from scratch. If you mix them by hand, they will be flatter and more like a cookie. If you use a mixer, they will be puffier and more like cake. The cake-like version is good with a simple confectioner sugar & milk (or juice if you used an orange or lemon cake mix) glaze.
1 (18 ounce) box cake mix, unprepared (any flavor)
1⁄2 cup vegetable oil
2 large eggs
Directions
Mix all ingredients well to remove lumps.
Stir in raisins and/or nuts and/or chocolate chips if you so desire.
Drop by teaspoonfuls on an ungreased baking sheet about 2-inches apart.
Bake at 350°F for 8-10 minutes.
Reviews
Most Helpful
I am upgrading to five stars. Just made again - this time with lemon mix. This is a spectacular recipe because it is the easiest ever and the possibilities are endless. I baked them 2 minutes longer than recommended and kept them smaller sothey got a little more crispy around the edges. Going to frost them up with plain vanillla frosting. Will add lemon peel next time. Have also tried chocolate with mini chips - wonderful. Previous review --Made with spice cake mix, walnuts and toffee bits. This one is as easy as it gets. Was worried that they might be a bit too cakey, but they firmed up nicely and did have a little crispness on the outside after cooling. Will try again with some of the other combinations suggested by other reviewers. Thanks for a super easy, very versatile recipe that will become a go-to. :] Another one - used white mix, about 1 tsp almond extract, then added coconut and dark chocolate chips. Sort of like a macaroon, or an Almond Joy. Mmmmm.
Love this recipe! So far we have made white cakes mix cookies with chocolate chips and pecans and milk chocolate cake mix cookies with honey roasted peanuts. Today, we're trying lemon cake mix with white chocolate chips. And then Triple Chocolate Fudge with peanuts. Clearly, it's a keeper!

Just made some with Devil's Food cake mix and Andes mint chocolates. I call them Gooey Mint Chocolate cookies. Delicious combination!