Hellmann's Parmesan Crusted Chicken (Low-fat Version)
Anonymous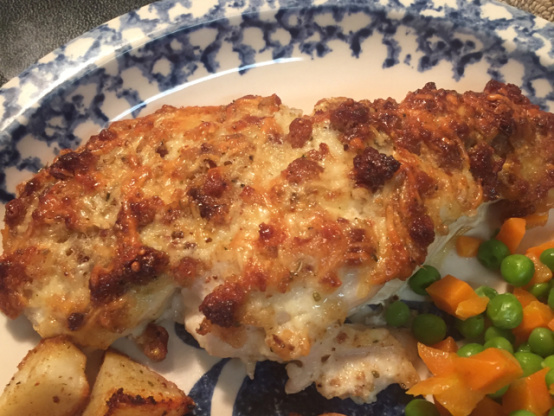 This is an unbelievably simple recipe that tastes wonderful. The way I make this low-fat is by using Hellmann's "Just2Good" mayo instead of the regular.. unlike fat-free, I think it tastes JUST like light mayo and pretty close to the real thing. I also substitute low-fat Parmesan cheese, if possible. Enjoy!
Great! Used with pork and was very good.
Combine mayonnaise and cheese.
Spread on chicken, then sprinkle with bread crumbs.
Bake at 425 degrees for 20 minutes.