Hellmann's Parmesan Crusted Chicken (Low-fat Version)
Anonymous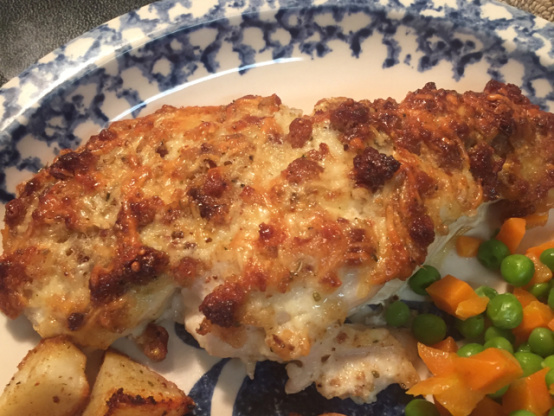 This is an unbelievably simple recipe that tastes wonderful. The way I make this low-fat is by using Hellmann's "Just2Good" mayo instead of the regular.. unlike fat-free, I think it tastes JUST like light mayo and pretty close to the real thing. I also substitute low-fat Parmesan cheese, if possible. Enjoy!

Easy yyyyyyyyyy recipe , most crispy, and tasty My family loves it I make it every 2 weeks And they always ask when am I making it again Ahaha
Combine mayonnaise and cheese.
Spread on chicken, then sprinkle with bread crumbs.
Bake at 425 degrees for 20 minutes.