Hellmann's Classic Macaroni Salad

A longtime favorite of my family. We don't have an outdoor summer gathering without this and Hellmann's Original Potato Salad. Can't go wrong with these delicious recipes. FYI: because of the mayo content, we put the bowl of salad into a slightly larger-sized bowl filled halfway with ice to keep the salads cold and fresh.
Directions
Cook macaroni according to package directions; drain and rinse with cold water until completely cool.
In large bowl, combine Hellmann's® or Best Foods® Real Mayonnaise, vinegar, Mustard, sugar, salt and pepper.
Stir in macaroni, celery, green pepper and onion.
Serve chilled or at room temperature.
Most Helpful
This is trusty, tried and true, and the recipe I always turn to. However, I make two changes. The first is that I use regular Dijon mustard instead of the Dijonnaise, and the second is that I add about 1/4-1/2 t. dried dill (just a personal preference). It's really not much, but it just gives the right touch.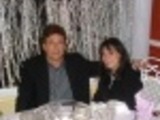 This by far is the best recipe I've tried and I have tried many different versions. I always go to this one first with no changes. The Dijonnaise is what really makes this dish, in my opinion.
5 stars, what else, my family has been using this recipe ever since we can remember, at least 30 yrs now. Mom always used the hellmans recipe for macaroni salad and the potato salad. Heaven forbid she had to buy on a quick fix a container of either from the deli or supermarket. She would be like "I can't eat this ****" and proceed to get the ever present Hellmans mayo out and start adding and stirring away until "mayoee enough" LOL. I leave out the green pepper myself (one of my children absolutely will not eat them) , and to both I add a smidge of fresh dill. I also occasionally switch out the pasta, usually to shells or rotini, depending on what I have in pantry at any given time, which I of course gets the "eye roll" from mom. Thanks for submitting, I love the way this site brings back memories of favorite childhood experiences for so many people, and I am sure this one will generate many. I made this today, because I had a yen for Hummells hotdogs, (very popular in southern Ct) , and always have the dogs with this macaroni salad, homemade Boston baked beans, and occasionally Boston brown bread, talk about your born and bred New Englander, would never live anywhere else!!!!