Helen's Punch Bowl Cake--Dessert for a Crowd
eHelen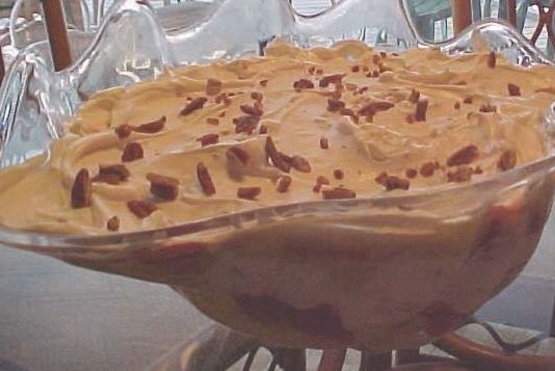 While traveling, I happened upon this cake, in two different publications. Selecting the finest of the two recipes and deleting the baking of the cake, were just two things I chose to help this fun cake be more fun! I can't see the value in baking a cake, only to tear it up. In my opinion, "no one does it better than Sara Lee," I like to use the large size cake; however, they are not always available. Two 10 oz. size work well, too. This is easy to make for taking to the office for a birthday celebration or to have when it is your turn to host the group at home. Travels well in a large acrylic shell-shaped bowl or a summer colorful punch bowl! Also, good made with peach pie filling! This one cannot be messed up! Many servings, but many are second servings!
Fix pudding according to package directions.
Cube cakes and put 1/2 of the cubes in the bottom of the punch bowl.
Then layer 1/2 of the remaining ingredients.
Then start over with the cubes and finish as first layer.
Cover and refrigerate overnight.
Serve in bowls.