teresas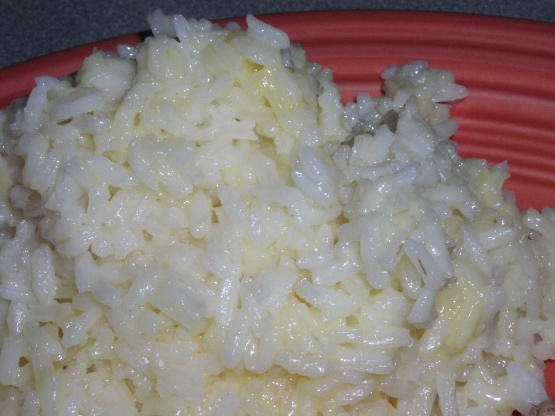 I got this quick and inexpensive recipe from my friend Helen in Rocky Mount, NC when our kids were young. I still make it to this day. It's a favorite for kids and adults and easily re-heatable in the microwave. This dish is not a 'creamy' rice, You will actually taste the cheese. :)
In a medium saucepan over high heat, add rice, water, salt, and butter. Stir and bring to a boil.
Reduce heat to simmer. Cover and let simmer for 15 minutes (do not open lid).
After 15 minutes, turn off the heat and add the cheese slices. Give a quick stir and quickly cover the pot again. Let sit for 5 more minutes. Remove lid, stir well, and serve.