Hedda's Hearty Vegetable Soup - 0-1 Ww Points
2Bleu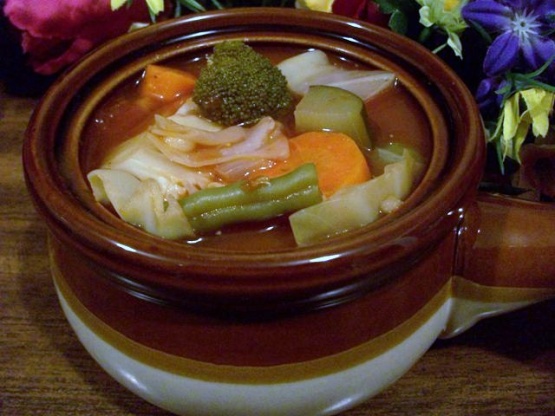 A very hearty (and optionally spicy) tomato based vegetable soup. Originally received as a typed handout at a WW meeting - no trace of its source. The only change I made to it was to add pearl or pot barley. A big pot of this soup sits in my fridge when I feel the need to lose a few pounds. It is filling and virtually guilt free eating. Eat as much as you want! All vegetables and quantities are optional and any non-starchy veg would work. Tastes better when reheated.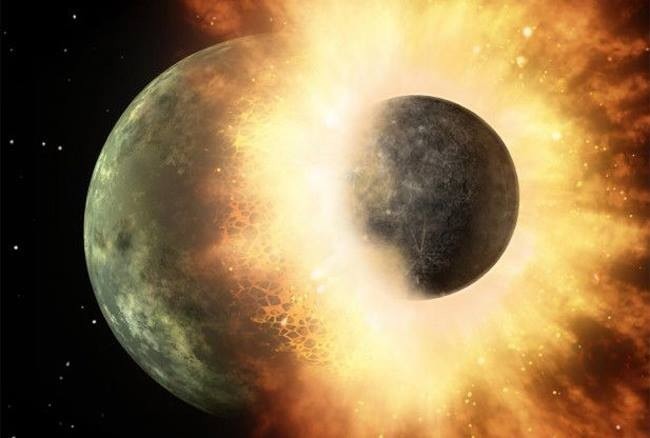 Top Review by 2Bleu
Yum! This is really flavorful soup & a great way to get your dose of veggies. I used a yellow bell pepper (on hand), 1 can green beans (drained), and 1/3 cup pearl barley. I also added 1 cup more beef broth as it looked like there was not much room for the barley to 'grow'. It came out perfect. DH especially loved the use of V8 as a base and the chili powder gives it a nice yet mild kick to the flavor. It's great that you just add everything in at once and simmer. Definitely a no fuss recipe. I have some leftover seasoned ground beef from Recipe #397450 that I'm planning on adding into the soup for tomorrow's lunch. Thanks for sharing this keeper recipe. Made for TYM tag game. :)
Start with the V8 juice.
Add beef broth and canned tomatoes.
Add remaining ingredients except zucchini.
Bring to a boil and allow to simmer, covered (with steam hole) for 4-6 hours or until vegetables are as soft as you like them.
Add zucchini for the last 30-60 minutes.