I'mPat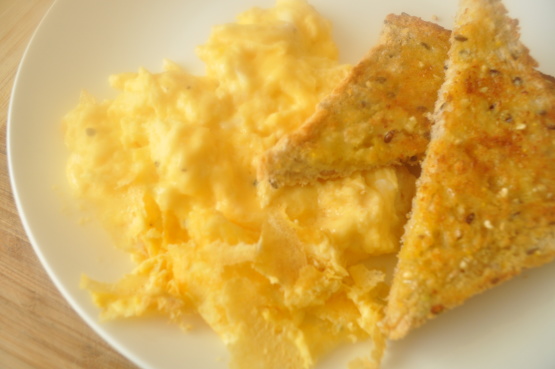 The sour cream, believe it or not, makes scrambled eggs heavenly. They are so fluffy and good. I was told years ago that you never put milk in scrambled eggs, BUT water. Can you believe it? I tried it and never put milk in them again.
Top Review by lvt96
These were great for something different. We eat a lot of eggs because they're easy and cheap, and it's nice to find new ways to make them! Thank you!
Whisk the eggs in a bowl.
Add the sour cream, water, salt, and pepper.
Mix well.
In a fry pan, melt the butter and do the eggs to the consistency that you like.
Shredded cheese can be added at the "almost done point" and it will be a little like an omelet.