Heavenly Scented Soft Ginger Cookies
Mgnbos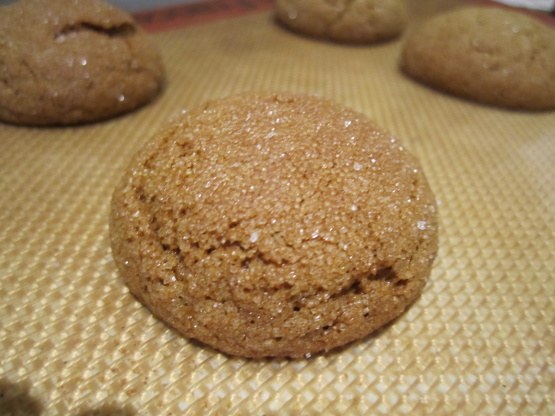 From Bon Appetit January 2006. When I tested these the first time I had to add an extra egg. Is it just my imagination, or are eggs getting smaller? Prepare your nose for the wonderful scent!
In a large bowl, combine the first 8 ingredients.
Add the molasses, shortening and egg; beat to blend ingredients well. Next, beat in the boiling water. Chill dough 1 hour.
Preheat oven to 400°.
Roll the chilled dough by tablespoonful into balls. Roll each ball into granulated sugar.
Place the balls 2-inches apart on ungreased aluminum baking sheet lined with parchment paper.
Bake the cookies until puffed and cracked on top and centers still feel very soft; approximately 12 minutes.
Transfer cookies to wire racks and cool.
Don't forget to leave some cookies out for Santa Claus!