Boomette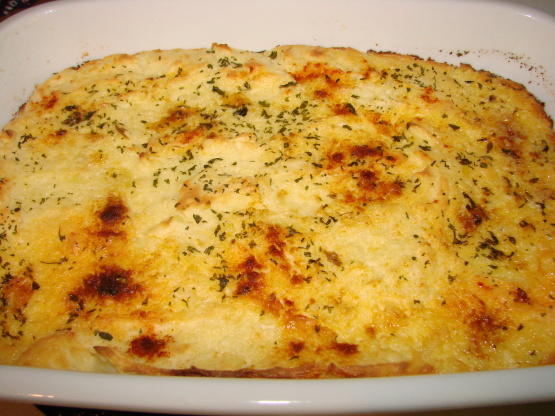 My sister made this recipe for my birthday dinner and they were absolutely fabulous!

Really delish, just add salt slowly, and add to your own liking. I found it a bit salty.
Beat together all ingredients, except butter, parsley and paprika and spoon into a greased 9x9x2" casserole dish, dot top with butter; sprinkle parsley and paprika over top.
Refrigerate for at least 1 hour or overnight. Bake in a 400' oven for 35 minutes or until warm throughout.